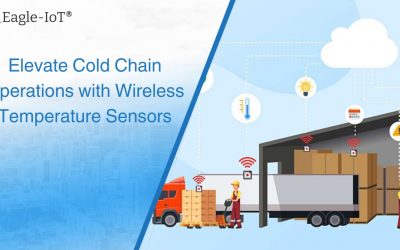 Elevate Cold Chain Operations with Wireless Temperature Sensors In the ever-evolving landscape of logistics and supply chain management, maintaining the integrity of the cold chain has become a critical factor in ensuring the quality and safety of...
Study Guide line

Plan a successful thermal mapping
As per the new guideline issued by Saudi Food and Drug Authority (SFDA), it is mandatory for temperature-controlled facility to have Data-Driven Thermal Analysis to meet the new requirement of Storage Regulatory. In a controlled temperature environment (CTE), temperature fluctuation is far from straightforward. With the implementation of thermal mapping technique, we can stabilize the temperature and humidity in a controlled environment (such as a warehouse, refrigerator, or vehicle). It ensures that your products are kept within the certain temperature range, minimizing the chances of spoilage or damage. Besides this, the study allows to identify any potential hot or cold locations which could possibly jeopardize the temperature-sensitive items.   
Eagle-IoT asset management

Asset Monitoring

Gain complete visibility of assets and access reports
Eagle-IoT offers Asset Visibility Solution to provide a new level of operational rights in a perfect way to manage and monitor the location, status, and condition of your assets across multiple sites. The solution allows you to track your assets when received, assigned, maintained or retired, including status by location and assignment to employees. For faster asset management, assets can be added, transferred and assigned in a batch, rather on individual basis.
Eagle-Iot fleet analytics

Fleet Analytics

Eagle-I Fleet Management System is extremely powerful tool
Fleet overall performance can only be analyzed with the correct set of data and relevant performance metrics. Eagle-I not only ingest and plot data, the analytics engine under the hood provide insights and KPIs in such way that makes it a best investment for your fleet.
Asset Utilization
Maintenance Cost
Driver Behaviour