What attributes are essential to look at when choosing a fuel monitoring solution?
With the recent spike in fuel prices, the necessity to monitor and reduce fuel consumption expenses while maintaining corporate efficiency has therefore become one of the most important prerequisites for the existence of fleet firms. Any divergence from the regular fuel economy might indicate underlying problems such as poor driving habits, fuel theft, or the need for repair, and idling which needs to be addressed to reduce the big bite of fuel consumption in the fleet operations. 
Eagle-IoT fuel management software is designed to effectively measure and manage the consumption of fuel within the fleet across all industries. To accurately measure and track fuel inventories and how fuel is dispensed, Eagle-IoT provides remote access to monitor and manage everything from your phone. Besides this assets can be tracked 24/7 along with time stamps of events. The fuel profile for every asset can be maintained on Eagle-IoT dashboard 
Fuel level in the tank 
Fuel consumption over time 
Fuel refill/drain status 
Identify fuel theft/pilferage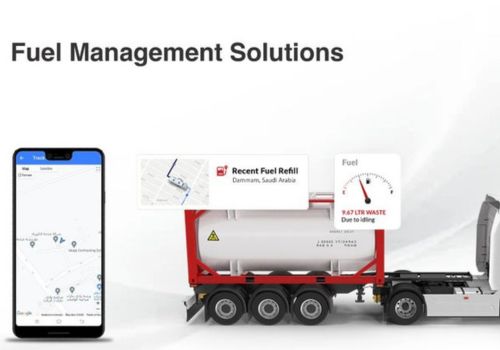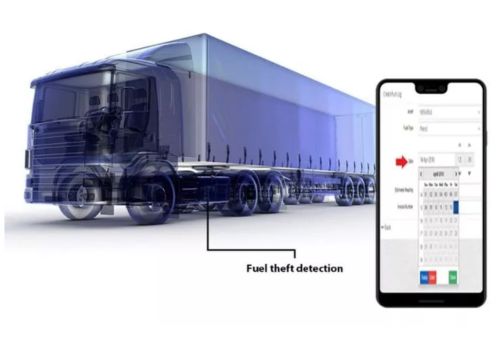 Enter fill-ups on the go 
To save time and to avoid keeping the hassle of paper receipts, Eagle-IoT offers fuel logging where fuel receipts can be uploaded through the web platform and mobile applications. Eagle-IoT is integrated with a fuel management product called PetroApp® 
Detailed Reporting 
Eagle-IoT fuel level monitoring solution offers detailed reports about every phase of fueling such as refueling/drainage time & location, how many liters were filled, how many liters were consumed, fuel tank lid opening date and location, etc. Moreover, it offers a graphical representation to determine t cause of change in fuel volume i.e. refueling or draining of fuel in the tank. Besides this, reports can be generated to calculate the miles traveled by the fleet and the amount of fuel consumed by them, providing insight into the cost per Mile and performance levels. 
Real-time Alerts 
In case of drastic change in fuel levels, Eagle-I generates an instant notification sent automatically via SMS, email, push notification 
Easy Installation 
Eagle-IoT fuel monitoring sensor is a non-invasive tool that does not require contact with the fuel and does not do any damage to the fuel tank. It is easy to install and environmentally friendly. The measurement resolution of the fuel level is 0.1 mm and the measurement accuracy is 0.5%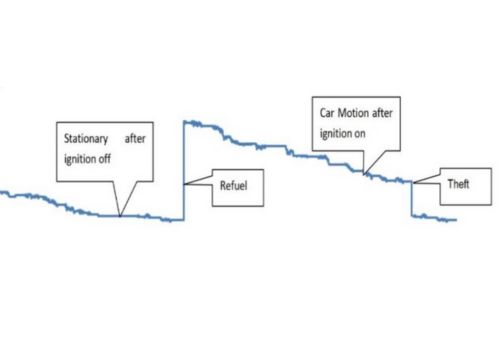 Durable Hardware 
The #fuelsensor adopts the method of ultrasonic measurement, a non-contact measurement that is different from the current widely used direct contact method such as the fuel float sensor, fuel pressure sensor, and magnetic fuel sensor, so as to avoid corrosion and pollution by the fuel and maintain excellent long-term stability of the measurement. They perform extremely well regardless of the external environment and are equipped with automatic temperature compensation capabilities that range from -20C° to 60C° with IP67 waterproof resistance. 
Eliminate misuse of fuel by getting complete control over fuel purchases