Fuel Management
Solution
Streamline your fuel management process with Eagle-IoT advanced Fuel Management Solution and unlock hidden potential. 
Log your fuel consumption with

Eagle-IoT

Fuel Management

Solution

to gain powerful fuel insight

,

i

dentify

high

–

consumption vehicles and

allocate

them based on their usage

.

 

Eagle-IoT is

committed

to hel

ping

businesses

optimize

fuel usage, reduce costs, and increase overall efficiency 

 


Better Long-Term Stability

Easy Installation and Maintenance

Environmental Friendliness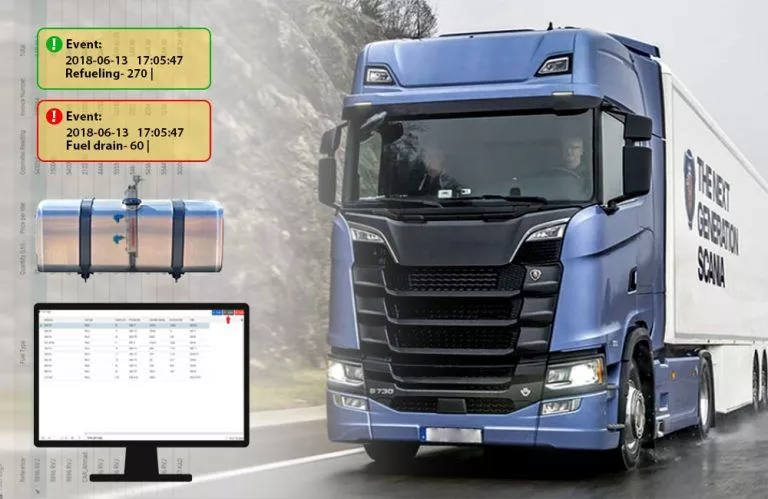 With fuel tank monitoring, track the volume, refilling, and draining of your fuel tank. Stay informed about when, where, and how much fuel was filled into the tank. Additionally, rate your drivers and vehicles based on their fuel consumption.
Reports, Analytics and Notifications
Receive detailed fuel reports, including total fuel consumed, fuel level at start and end of trip, average fuel consumption, refuelling and fuel draining events. Get instant notifications on fuel draining events via web, mobile and email.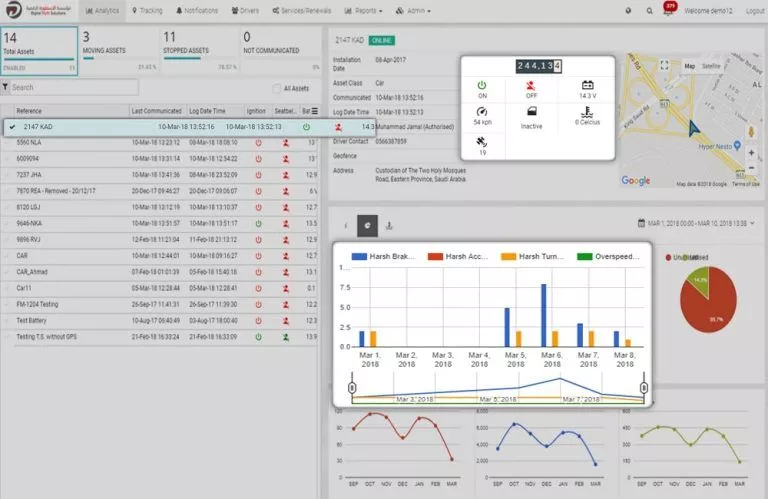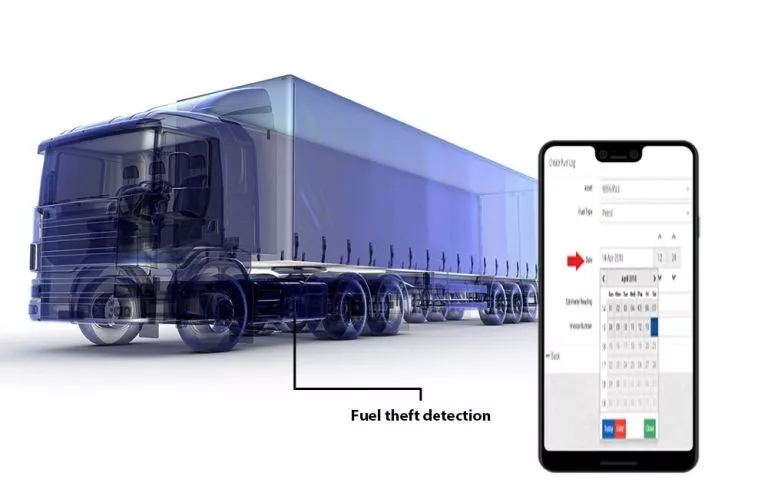 Gain insight into sudden fuel level drops with graphical representation, Identify the fuel theft runtime, with following information: 
Date/Time of theft  

Location  

Amount of theft in percentage  

Driver/Operator information 
The Eagle-IoT Advantage
Accurate Fuel Monitoring: Monitor fuel levels in real-time with an accuracy of ± 0.5%, preventing unauthorized usage and reducing the risk of theft.  
Fuel Optimization: Optimize fuel usage with advanced algorithms and reduce wastage, leading to significant cost savings.
Automated Reporting: Generate detailed reports automatically, streamline record-keeping and regulatory compliance.  
Maintenance Alerts: Receive timely alerts for scheduled maintenance, ensuring optimal performance and preventing downtime.
Integrated Analytics: Analyze fuel data to identify patterns, anomalies, and potential areas for improvement. 
Other

S

olutions from Eagle-IoT's

M

arketplace to

E

xplore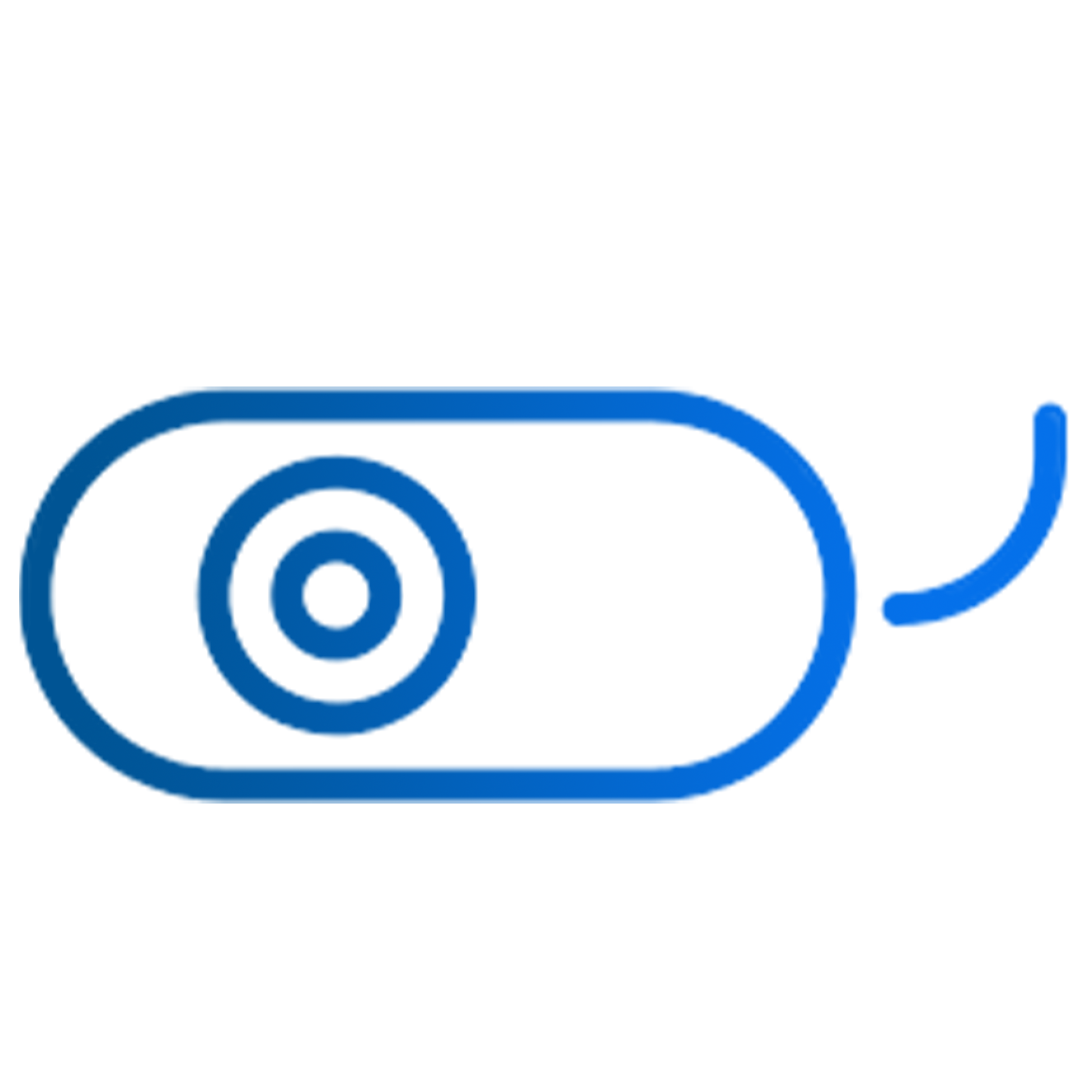 Frequently Asked Questions (FAQ)
How does the Eagle-IoT Fuel Management Solution work?
The Eagle-IoT Fuel Management Solution
provide
real-time monitoring of fuel levels and consumption pattern by using advanced sensor, device
s
to measure fuel levels in tank
s and
pr
ovides
instant alerts and detailed reports on fuel usage. 
How can I log my fuel consumption with Eagle-IoT?
With Eagle-IoT, you can log your fuel consumption on the go. You can upload fuel receipts through our web platform and mobile applications,
eliminating
the need for paper receipts. This allows you to
monitor
your fuel expenses and consumption on our web-based portal. 
How does Eagle-IoT help in identifying high fuel-consumption vehicles?
Eagle-IoT's advanced analytics feature offers insights into fuel consumption patterns. It
identifies
vehicles with high fuel consumption, enabling businesses to
allocate
resources more efficiently. 
How can Eagle-IoT fuel management solution help in reducing costs?
By
providing
real-time monitoring and detailed analytics of fuel consumption, Eagle-IoT enables businesses to
identify
areas where fuel usage can be reduced. This helps in
optimizing
fuel usage, thereby reducing costs. 
How does Eagle-IoT contribute to environmental monitoring?
Eagle-
IoT
provides
real-time
carbon emission monitoring
and analytics
and insight into
shifts or trends in
driver
behavior
.
It helps in tracking and
analyzing
carbon
emission
data
to achieve net zero
How does Eagle-IoT ensure the accuracy of fuel level monitoring?
Eagle-IoT uses advanced sensor devices t
hat
pro
v
ide
accu
rate
measurement
± 0.5%
of fuel levels in tanks. These
ultrasonic sensors
are weatherproof
and
main
tain
accuracy
,
ensuring reliable performance. 
Is Eagle-IoT Fuel Management Solution compatible with different fuel types?
Yes, our solution can work with a wide range of fuel types, including diesel, gasoline, and more.
How long does it take to see a return on investment with the fuel management solution?
Many customers of Eagle-IoT have seen a significant return on their investment within the first few months of implementing the solution.
How can I get started with Eagle-IoT?
To get started with Eagle-IoT, sign up for
Demo Request or contact us at
+966 53 308 5658
. Our
experts
will guide you through the setup process
and
pro
vide
support as needed.